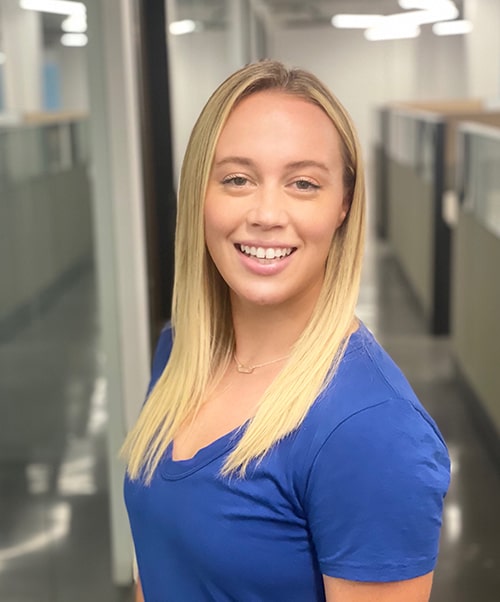 As Vice President of Portfolio Talent & Culture, Abby Wilson leads portfolio companies through the journey of aligning people strategy with business strategy. Taking a build with (not for) approach, Abby delivers demonstrable impact by partnering with portfolio company leadership to drive operational and culture excellence.
Prior to joining Transom Capital, Abby was Head of Talent at Arrowroot Capital, a growth-equity firm, where she was responsible for leading the human capital and talent management functions as well as managing the Executive Talent Network and expanding the firm's board members, advisors, and senior executive talent pool. Before Arrowroot, Abby was the Talent Engagement Manager at Green Hasson Janks, a Los Angeles-based professional services firm, where she focused on talent hiring, engagement and retention initiatives and culture development.
Abby holds a Bachelor of Arts in Public Relations from Northwest Missouri State University and is currently completing her Master of Science in Learning & Organizational Change from Northwestern University.
Outside of the office, Abby is a certified spin instructor and leads group spin classes at an LA-based studio.
Quick Fact
Abby's first job was a barista at a local coffee shop, and she now considers herself to be a major coffee aficionado. Ask her for recommendations!