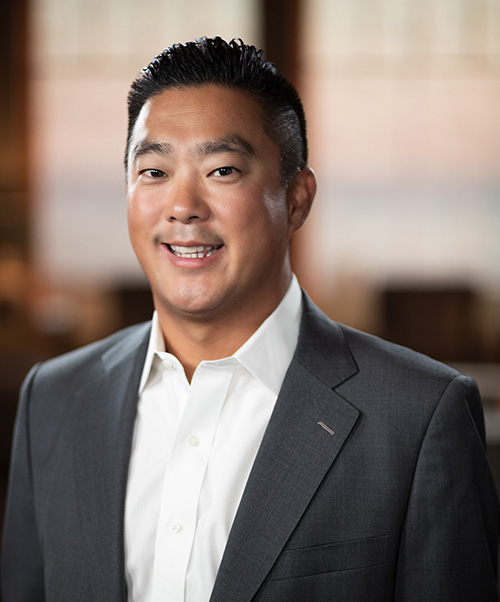 Learn from James what it's like working at Transom
As a Managing Partner at Transom Capital, James Oh relies on his considerable private equity investing experience and operational oversight skills when sourcing, evaluating, executing, and monitoring investments. A consummate team player, James thrives on creating investment strategies that create sustainable value to Transom Capital and its portfolio companies.
Prior to joining Transom Capital, James was a Principal at The Gores Group conducting due diligence, executing corporate finance transactions, managing capital markets activities and relationships with global capital providers. Before this, James was a Vice President in the Loan Originations and Loan Sales & Syndications groups at Wells Fargo Capital Finance. Prior to joining Wells Fargo, James was an Associate at Rizvi Traverse Management, a Los Angeles-based private equity firm and a Senior Associate in the Transaction Services Group at PricewaterhouseCoopers LLP.
James has been recognized as a Most Influential Private Equity Investor by the Los Angeles Business Journal, a Rising Star of Private Equity by Mergers & Acquisitions magazine, and a recipient of the Emerging Leaders Award from The M&A Advisor.
James earned a Bachelor of Arts in International Economics from the University of California at Los Angeles. He is also a certified public accountant (inactive).

Outside of the office, James volunteers as a board member of both Redondo Sunset Baseball & Softball and the Children's Bureau President's Invitational Golf Committee.
Quick Fact
Immigrated to the US at seven years old with parents who became small business owners in Los Angeles